Senior Software Engineer (Golang)
Remote

France

,

Île-de-France

,

Paris

Tech
Job description
Team description: 
As Livestorm is growing rapidly, our team is aiming to develop the virtual event context. Our responsibilities range from audio/video streams, events access & moderation, our public API, and everything that has to do with relevant data synchronization between Livestorm and 2nd/3rd-party software.
Therefore, we are looking for a talented senior software engineer that can be a partner in helping us scale up our codebase.

Missions: 

In this role, you'll be responsible for:

Conceptualize, build and implement solutions that will be used by thousands of clients.

Challenge our architectures and take the lead on ambitious technical projects.

Improve the quality of the team's code through writing unit tests and automation.

Help to define and improve our internal standards for style, maintainability, and best practices for a high-scale web environment.

Maintain and advocate for these standards.

Drive innovation on the team with a willingness to experiment and confront problems of great complexity and scope.

Collaborate with the product and design stakeholders to understand better the end-user requirements.
Current Stack:
Backend: 

Ruby 3.1, Rails 7

NodeJS 12.20.1, Apollo Server

Golang 1.19

Datastores: 

Services communication:

Frontend: Vue.js

Infrastructure: 
More on Stackshare 👉 https://stackshare.io/livestorm
Job requirements
For this senior back-end engineer role, we are looking for someone with the following experience:
Code

Strong experience with Golang

Experience with micro-service architecture

Experience with relational databases in load intensive context

Rigorous testing and code quality (TDD, acceptance tests, unit tests)
Team fit
You're a team player and you have a sense of ownership

You're fluent in English
Plus

You have experience with gRPC and/or Kafka

You have experience with Kubernetes

You know how to implement event-based communication between micro-services

You care about reliability, scalability, and maintainability

You have already worked in an agile environment and you loved it

You are curious about new languages and aren't afraid of using new patterns and structures
You can find our Candidate Privacy Policy here.
Join the Future of Video Engagement
We are looking for great talents to join our fast growing team
About Livestorm
Founded in 2016, Livestorm allows companies to organize powerful online meetings, webinars and virtual events from end-to-end. Our web-browser platform provides teams with all the workflows around video engagement to promote, host and analyze online events.
Livestorm is built with ease of use in mind. We serve companies of all sizes, from startups to Fortune 500s. Brand like Shopify, Honda, Spendesk, Front and Revolut trust Livestorm for premium video engagement during their online events.
Here are our core values:
Stay curious: Be interested in the world around you.

Remain humble: Keep learning and keep your ego in check.

Be resourceful: Go that extra mile in the most efficient way.

Own it: Take pride in what we do, own your wins, and fails.

Be transparent: Sharing knowledge, learnings, feedback, and mistakes.
Sustainability:
Livestorm finally makes it possible to bring people together virtually worldwide as if they were in the same room. Every business trip that is no longer necessary thanks to Livestorm contributes to making the world a little more sustainable
Diversity and inclusion:
At Livestorm, we believe that diversity's got talent! We are committed to building an inclusive company culture in which a diverse mix of talented people will feel proud to join and engage.
Our goal is to ensure that every Stormie feels valued and has the opportunity to thrive.
All applicants will be considered for employment without regard to sex, gender identity, sexual orientation, race, color, religion, national origin, disability, protected veteran status, age or any other characteristic protected by applicable law.
What it is like to join Livestorm and the Stormies
100 % Remote

Teambuildings
Coworking space: The coworking space is covered up to €300 or $350 including VAT per month
Learning & Development program: You have access to learning classes on Udemy for Business. You have a budget of €750 or $850 per year for learning & development that can be used for training, conferences, books…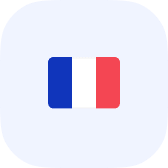 For French contracts
Health insurance with Alan (covered at 50%): - Koala formula, possibility of additional options. - Can cover your family (spouse, children) at 50% too. - Foresight is also with Alan.
CSE with cultural & sports activities via Leeto.
Sustainable mobility package for daily trips to go to work: - You can benefit from €500 per year if you go to the office or a coworking space. - Please note that it's for the use of a personal bicycle or shared mobility services.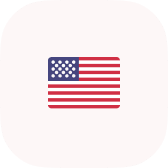 For US contracts
Health Plan: - This depends on your State. You will have access to the Platinum plan of United Healthcare or Guardian. (This includes Medical, Dental & Vision insurance + Life insurance) - Livestorm covers 100% of employee fee and 70% for dependents.
Life insurance: $50K worth of life insurance.
401K: 5% employee + 2% company match after 6 months tenure.
Parental leave: 16 weeks for the first parent, and 5 weeks for the second parent.
PTO: 25 days of paid time-off per year.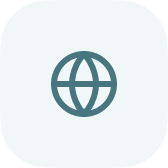 For the rest of the world
Having an EOR contract means you have a local employer and that you contribute to your local unemployment & retirement funds.
You benefit from all the legal and mandatory rules and benefits from your work contract country.
You benefit from at least 25 PTO a year.
You benefit from the bank holidays from your work contract country (depending on your region or even city).
You will benefit from a bonus added on your salary proposition to compensate for benefits you don't have.
Gilles Bertaux, CEO
Gilles is CEO and co-founder of Livestorm, where he shapes the future of end-to-end video engagement. As a first-time entrepreneur, Gilles co-founded Livestorm in 2016 along with Robin, Tom, and Vincent. The company quickly gained traction in Europe and North America and has nowadays over one million participants each month on its platform. In 2020, Gilles raised $30M in series B to accelerate Livestorm's presence in Europe and the US, as well as to scale its go to market strategies towards mid-market and Enterprise.