Senior Account Executive - North EMEA
Remote

Netherlands

,

Noord-Holland

,

Amsterdam

Sales
Job description
Team description:
Livestorm sales team is a team of entrepreneurial and driven sales professionals. They are playing a key role in the expansion of Livestorm as we establish ourselves as a market leader in the video communication market, leveraging Livestorm's existing customer references, marketing programs, turning leads into long-lasting partnerships.

Account Executives / Enterprise are responsible for identifying, segmenting, engaging, and converting qualified enterprise prospects into paying customers according to an annual quota.
You will report to our AE Team lead, and will closely collaborate with all our teams (Marketing, Sales, Customer Care, Product and Finance) to drive maximum value and success with new Livestorm customers.
A successful Account Executive will be a skilled communicator and presenter who can find the best fit between client and product.

While Livestorm has headquarters in Paris, we are a remote-first company. 
As a matter of fact, the members of our teams are located between France, USA, Germany and Portugal so we are looking for the best talent, no matter where you live.


Missions:
In this role, you will:
Focus on the Enterprise segment accounts to generate and qualify business opportunities to achieve/exceed demand generation targets through Inbound Marketing source leads (MQL's) and outbound targeted campaign execution both from your direct input and an SDR team.

Develop and nurture clients within your territory helping address their needs and challenges

Position Livestorm at both the functional and business value level with target stakeholders in the North EMEA region

Develop and execute sales strategies and tactics to generate pipeline, drive sales opportunities and deliver repeatable and predictable bookings

Proactively work with the SDR team on the same territory and the other teams (Account Management, Growth & Marketing, Customer Success, etc.)

Manage all CRM activity relating to your accounts

Use of a variety of channels to identify new prospects and close new deals such as social media, internet, web-based tools & outbound calls
Job requirements
For this Senior Account Executive - North EMEA role, we are looking for someone with the following experience:

Experienced: You have extensive experience in successfully selling Software/SaaS Enterprise license agreements into Enterprise / Large accounts in the North EMEA region across a variety of industries
Domain Experience: A good understanding of selling video communication platforms would be ideal however, a background in selling SaaS and closing 6/7 figure deals is more important
Over Achiever: You have consistently achieved and/or exceeded your sales goals across your geographic territory and have a track record in closing 6/7 figure contracts - You are results-oriented
Amazing Salesperson: You have a desire, even an obsession, to identify new prospects, contacts and decision-makers to expand the number of new logos - You are a closer
Excellent Communication: You know what to say (both internally and with clients) and more importantly, how to say it in English and/or Dutch
Collaborator: You know that selling is a team sport and will partner with virtual teams to ensure success. You have experience in working with remote teams and clients to close joint business
Go-Getter: Willing to go the extra mile with a strong work ethic - disciplined and resourceful
Moreover, we are looking for someone who can work in the Paris timezone (we accept a time difference of 2 hours maximum)

You can find our Candidate Privacy Policy here.
Join the Future of Video Engagement
We are looking for great talents to join our fast growing team
About Livestorm
Founded in 2016, Livestorm allows companies to organize powerful online meetings, webinars and virtual events from end-to-end. Our web-browser platform provides teams with all the workflows around video engagement to promote, host and analyze online events.
Livestorm is built with ease of use in mind. We serve companies of all sizes, from startups to Fortune 500s. Brand like Shopify, Honda, Spendesk, Front and Revolut trust Livestorm for premium video engagement during their online events.
Here are our core values:
Stay curious: Be interested in the world around you.

Remain humble: Keep learning and keep your ego in check.

Be resourceful: Go that extra mile in the most efficient way.

Own it: Take pride in what we do, own your wins, and fails.

Be transparent: Sharing knowledge, learnings, feedback, and mistakes.
Sustainability:
Livestorm finally makes it possible to bring people together virtually worldwide as if they were in the same room. Every business trip that is no longer necessary thanks to Livestorm contributes to making the world a little more sustainable
Diversity and inclusion:
At Livestorm, we believe that diversity's got talent! We are committed to building an inclusive company culture in which a diverse mix of talented people will feel proud to join and engage.
Our goal is to ensure that every Stormie feels valued and has the opportunity to thrive.
All applicants will be considered for employment without regard to sex, gender identity, sexual orientation, race, color, religion, national origin, disability, protected veteran status, age or any other characteristic protected by applicable law.
What it is like to join Livestorm and the Stormies
Coworking space: The coworking space is covered up to €300 or $350 including VAT per month
Travel to meet Stormies: You can benefit from €600 or $700 per semester to reunite with your team or to visit other Stormies from other towns.
Learning & Development program: You have access to learning classes on Udemy for Business. You have a budget of €750 or $850 per year for learning & development that can be used for training, conferences, books…
Additional equipment: After the validation of your first 6 months, you can benefit from €1,000 or $1,200 to equip yourself for remote work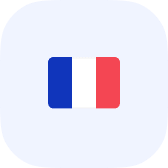 For French contracts
Health insurance with Alan (covered at 50%): - Koala formula, possibility of additional options. - Can cover your family (spouse, children) at 50% too. - Foresight is also with Alan.
CSE with cultural & sports activities via Leeto.
Sustainable mobility package for daily trips to go to work: - You can benefit from €500 per year if you go to the office or a coworking space. - Please note that it's for the use of a personal bicycle or shared mobility services.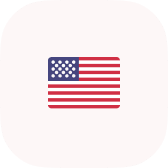 For US contracts
Health Plan: - This depends on your State. You will have access to the Platinum plan of United Healthcare or Guardian. (This includes Medical, Dental & Vision insurance + Life insurance) - Livestorm covers 100% of employee fee and 70% for dependents.
Life insurance: $50K worth of life insurance.
401K: 5% employee + 2% company match after 6 months tenure.
Parental leave: 16 weeks for the first parent, and 5 weeks for the second parent.
PTO: 25 days of paid time-off per year.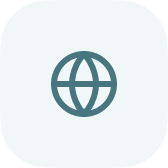 For the rest of the world
Having an EOR contract means you have a local employer and that you contribute to your local unemployment & retirement funds.
You benefit from all the legal and mandatory rules and benefits from your work contract country.
You benefit from at least 25 PTO a year.
You benefit from the bank holidays from your work contract country (depending on your region or even city).
You will benefit from a bonus added on your salary proposition to compensate for benefits you don't have.
Gilles Bertaux, CEO
Gilles is CEO and co-founder of Livestorm, where he shapes the future of end-to-end video engagement. As a first-time entrepreneur, Gilles co-founded Livestorm in 2016 along with Robin, Tom, and Vincent. The company quickly gained traction in Europe and North America and has nowadays over one million participants each month on its platform. In 2020, Gilles raised $30M in series B to accelerate Livestorm's presence in Europe and the US, as well as to scale its go to market strategies towards mid-market and Enterprise.